Tuesday, June 9, 2009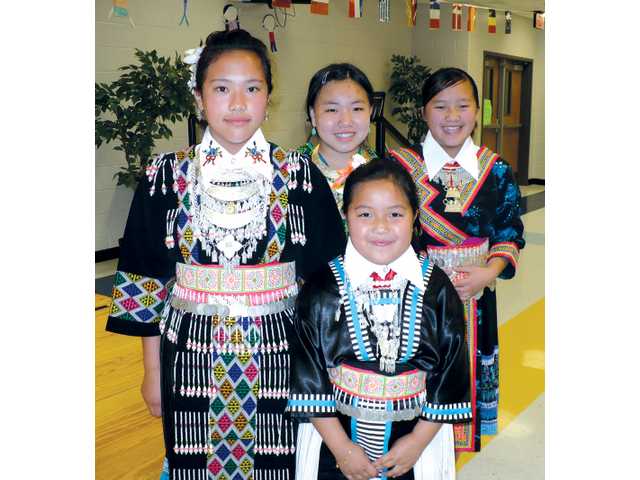 Tori Xiong, Xai Thao, Tora Xiong and Iaong Xiong in traditional Hmong dress

POSTED June 8, 2009 10:23 a.m.

Bethlehem Elementary School celebrated Multi-Cultural Night on May 14.
The title of the event was "All the Colors of the Earth."

Everyone enjoyed the food and festivities. Parents brought in some of their favorite family dishes.

Sharon Rampey, from Publix at Winder Corners, assisted with gathering food samplings from around the world, and China Wok provided delicious Sesame Chicken and Shrimp Fried Rice.
The parents enjoyed a program which included many children singing and dancing.

The event concluded with a performance by the Apalachee Mariachi band.